Industry Verticals
With every new challenge, we build new solutions.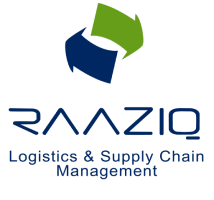 Logistics
Tailor-Made Solutions Across The Sea, Sky & On-the-ground
With state-of-the-art systems to connect our customers to their best opportunities, our Logistics arm is the foundation of Raaziq's growth and success. From exceptional fleet maintenance abiding by all necessary quality certifications, to the use of cutting edge technology to keep you ahead of your competitors, we offer a diverse selection of services customized to your specific needs and desires.
"Moving You Since 1974"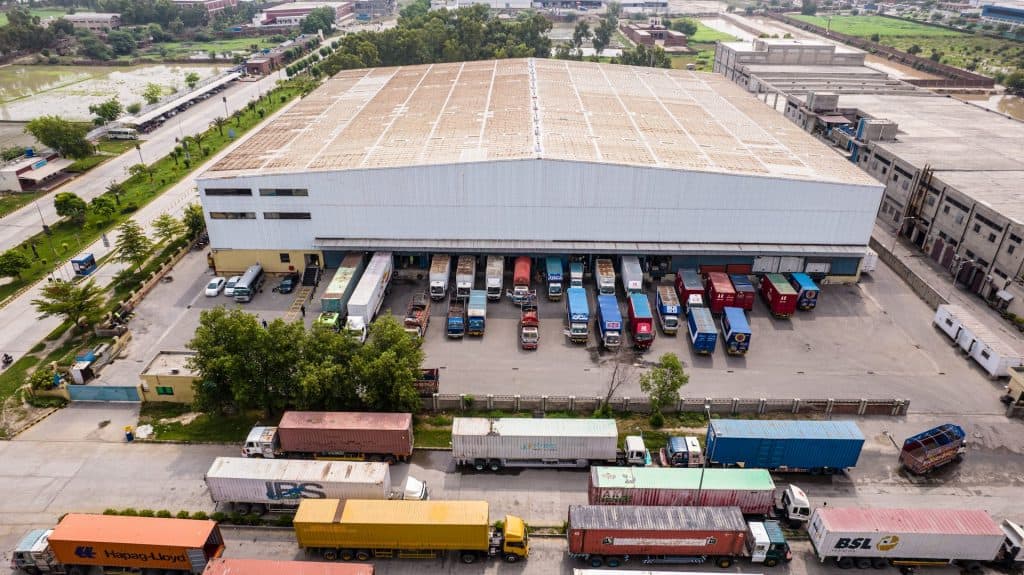 Freight Forwarding
From Perishable cargo handling to government and defense contract management, dangerous cargo handling to relief cargo logistics management, we facilitate over 27,000 multimodal moves over six continents and 20,000 air freight moves to and from Pakistan.
The only operator with it's own facility at Port Qasim, we also have strong regional and global alliances with logistics partners to ensure we can offer our customers the best possible results.
With 24/7 management of LCL and FCL traffic to and from Pakistan, real-time cargo and information management means that our customers are with us at every stage of delivery. The only leading Halal certified service provider, we take pride in being a one stop solution for all our clients' needs.
Customs Clearance
Raaziq began as a customs clearance agent in Lahore almost 5 decades ago, making it the foundation of our business operations, recognized as a trusted industry leader for decades.
Handling 40,000+ jobs per annum, we are experts in handling break-bulk and specialized cargo that require direct deliveries from the vessel, we also offer export and import of repair and shipments, machinery shipments, temporary import and export of exhibition cargo and more.
Offering complete project management — from advisory services to planning and costing, our customers include renowned multinationals across a vast array of sectors.
Multimodal Transportation
With hundreds of vehicles in our network including primary, secondary, dry and refrigerated trucks, we offer inter and intra city transport services across Pakistan. Our internally developed Transport Management System allows our customers to efficiently and transparently track and trace goods en-route, utilizing ERP connectivity. The entire fleet is managed and maintained in-house in a timely fashion by a team of engineers.
Transit Trade
Comprehensive systems developed in line with industry and military best practices for over 14 years, Our award-winning Afghan Transit Trade clearance and transportation service to and from all major cities in Afghanistan is prompt, reliable, predictable, secure and responsive.
Handling all container inspection, warehousing, packing and logistic consultancy services.

Handling both commercial and noncommercial cargo to and from Afghanistan, we also are also the trusted provider of all government and private major infrastructure development projects in the country.
Temperature Sensitive Logistics
Servicing temperature sensitive transport solutions to, from and across Pakistan, our temperature monitoring and track and trace services allow our customers to comfortably transport their merchandise efficiently.
With clip-on and under-slug generator sets (with eutectic and airblown technology), temperature monitoring and logging equipment, our services are reliable, trusted and vast — with multi temperature cross docking across all major cities.
Warehousing & Stock Management
With a diverse menu of value-added services, our warehousing and stock management services utilize the most advanced material handling equipment to safely move and care for goods, including open, covered and high-value cargo storage.
Own in-house developed Warehouse Management System (WMS) software is integrated with all major ERPs, offering a comprehensive order process management system.
From facility management to consultancy and 4PL services, our stations are manned 24/7 with full CCTV coverage.
Over 1,000,000 sq ft area nationwide
40,000 pallet positions nationwide
300,000 tons handled every month
Internationally recognized quality certifications
Fairs & Exhibitions
Packaging and handling of high-value trade fair shipments, our transport and handling services are suitable for any type of goods, by road, rail, air or sea.
With expertise in temporary import clearance and re-export process handling, our dedicated teams customize best value solutions including preparation, packaging and on-site handling and delivery of cargo.
Information Technology and Solution Management
Our in-house ERP development allows us to manage data and ensure Continuous Process Improvement as effectively as possible, specific to our clients' needs. Our state of the art applications including Warehouse Management System, Transport Management System, Order Management System, Human Resource Information System allow us to provide end to end transparency through the supply chain.
Our applications can integrate with any standardized application i.e. SAP, Oracle, Microsoft to create synergies in terms of data flow and management. Raaziq remains the first company in Pakistan to have EDI with Global Shipping Platform, INTTRA,
Transit Security & Technical Services
Raaziq's vigilance teams are an essential component of our business, dedicated to carefully observing and securing all routes of operations across the nation.
With staging stations and checkpoints strategically dispersed across our routes of operations, we maintain oversight to ensure fleet and cargo safety and have quick response teams present should their assistance be required.
24/7 monitoring in our Karachi and Lahore control rooms means that our diverse security measures are also centralized, to ensure that we are always one step ahead in designing quick and effective security solutions.
Project Management
We're not all just about the heavy lifting. From advisory services from inception to execution to complete door-to-door logistics support, our specialists project management team ensures your needs are understood and met professionally and to perfection.
With industry experience and knowledge in a variety of segments, including Electronics, Automotive, Oil & Gas and Telecom – to name a few, we're happy to discuss your needs specific to your unique requirements.
Supply Chain Consultancy
From consultancy and design of services to the final delivery process at the door, our customized supply chain solutions offer end-to-end visibility, transparency and cost-efficiency.
With a broad variety of owned services, including warehousing, software customization, CHA and transport, we consistently deliver value and quality across the supply chain.

Key Industries Success Stories
Automotive
Raaziq is currently providing its services to one of the leading automotive manufacturers in the World. Various Automotive parts are directly transported to Raaziq's dedicated Warehouse in Karachi. Once the cargo is unloaded at the warehouse, Just In Time (JIT) warehousing arrangement is initiated wherein the customer sends us the daily material requirement and that is transported to their manufacturing facility. This solution has allowed our customer improved control over material flow and improved productivity eventually enabling more space to be given to production area, rather than storage, thus increasing productivity.
Healthcare
The Government of Pakistan, in collaboration with WHO & UNICEF, is carrying out a program for Immunization with the aim of improving vaccine management programs. This has been a ground breaking project, under which, for the very first time, nationwide centralized procurement of vaccines, syringes, safety boxes and other logistics is being monitored and supervised at Federal Level. Under this program, vaccinations are being provided to the masses for COVID-19 and other preventable diseases. Raaziq provides storage facilities and services for medical equipment, which is then delivered nationwide, as required.
Fashion & Beauty
For the past 9 years Raaziq has been providing Warehousing services to the World's Leading Cosmetics Manufacturing Brand in Pakistan.
A specialized Makeup Warehouse has been maintained in Karachi where cosmetics are stored and monitored under temperature controlled conditions.
In addition to the storage and handling of cosmetics, nationwide transportation to the distributors is also provided by Raaziq. The cosmetics are delivered all across the nation to various hypermarkets like Metro Pakistan, Carrefour (Hyperstar) Pakistan and other local modern trade.
Raaziq also provides services as an E-Distributor The respective brand's orders received online at Daraz platform are directly attended by Raaziq's Warehouse team. The concerned personnel pick up the order from the warehouse, package it and deliver.
Banking & Finance
Raaziq has been providing Data Archiving & Document Management services for some of the leading commercial banks of Pakistan. Under these services, Raaziq maintains customer records from the time they are created up to their eventual disposal. This includes classifying, sorting, securing and destruction (if required) of documents. The documents are collected, scanned and indexed to be uploaded on a data server to be accessed as required. Physical storage of the documents is also being provided off-site.
How can we help you?
Raaziq's helpful staff is always available for your support
You can contact us anytime!
Get in touch